Welcome to Tradewinds
Tradewinds is the official blog of Discover True North. Feel free to leave a comment, ask a question or post a thumb's up if you agree or like what you read.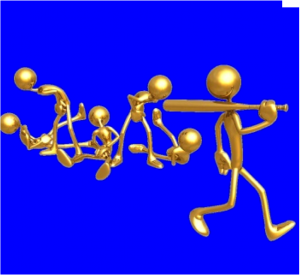 June 8, 2011 10:32 pm
It was a pleasure to see so many of you at the workshop today!  For workshop attendees and any of our blog readers that may be interested – here are some key points related to working with difficult people:
Perspective
Although you might think of someone as having a difficult personality – sometimes the true issue is (more…)
June 3, 2011 9:59 pm
If dealing with difficult people in the workplace makes you dread Monday mornings or feel tired before you begin your day – we're going to take a close look at practical methods and techniques (minus wishful thinking) that you can use in a session hosted by the California Apartment Association next Wednesday.  We'll post notes here next Thursday for attendees and those who want to tune in virtually.  Concord, CA – Hilton (Noon-2:30 PM).
Try this, google "dealing with difficult people at work".
What number of results did you get?  We got 12,100,000.  This is a BIG problem for a lot of people.  Gossips, Know-it-alls, The Unteachables, The Stealth Saboteur, Wishy-Washy, the Politician and more -
Sometimes difficulty with others boils down to misunderstanding motivations or personalities, other times there are character flaws which no amount of "trying" will fix. Tough decisions follow absorbing that realization.  Nonetheless, we have to figure out how not to just survive in our job, but thrive.
Let's explore solutions together. Check back next week for ideas and/or feel free to post your thoughts.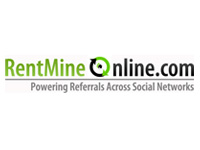 May 4, 2011 12:33 pm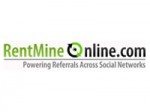 Our warmest congratulations to one of Discover True North's alliance partners, Rent Mine Online for receiving the Best New Start-up Venture Award at this week's AIM conference (Huntington Beach, CA).
RMO generates leads through resident referrals on social networks – so smart. So effective!  If you haven't had a chance to look at them online – we highly recommend it!
To get gain some insight and statistics on traditional advertising (corporate-formulas) and the impact it has on today's consumer,  read our last blog on "Help not Hype – Customer Service 2011"
Once again, a well-deserved "BRAVO!" to Ed Spiegel and his Rent Mine Online team!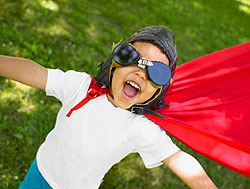 April 28, 2011 11:21 am
Continuing our series on service that generates brand ambassadors, enthused customers who naturally refer your company and its products or services, we must embrace the following facts:
People are more mistrustful than ever about hype (more…)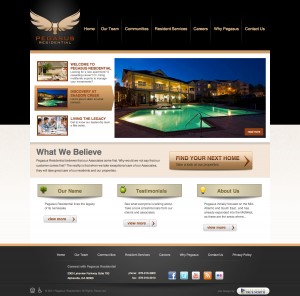 April 4, 2011 6:06 pm
A new look, enhanced services, cutting-edge programs – Pegasus Residential embraces change resulting in becoming one of the fastest growing fee management operators in the nation.

In January of 2010, the principals of Pegasus Residential discovered (more…)