May 4, 2011 12:33 pm
Rent Mine Online: Winner of AIM Conference – Best New Start-up Venture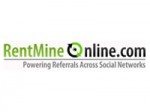 Our warmest congratulations to one of Discover True North's alliance partners, Rent Mine Online for receiving the Best New Start-up Venture Award at this week's AIM conference (Huntington Beach, CA).
RMO generates leads through resident referrals on social networks – so smart. So effective!  If you haven't had a chance to look at them online – we highly recommend it!
To get gain some insight and statistics on traditional advertising (corporate-formulas) and the impact it has on today's consumer,  read our last blog on "Help not Hype – Customer Service 2011"
Once again, a well-deserved "BRAVO!" to Ed Spiegel and his Rent Mine Online team!